Episode 38: Paul Pierce Appreciation Day
INTRO
Paul Pierce got his jersey retired and didn't even have to worry about Isaiah Thomas being in the building. Before getting into the show we talked about how pitiful kids and men are when they're sick, Camille's grad school struggles, and what Tim's always thinking about. As usual, we covered a wide range of topics on this episode, including the NFL, NBA, WWE, and MLB. You can listen to this episode via iTunes, Google Play, Stitcher, and Soundcloud; you can also skip ahead to the topic of your choosing by clicking on the corresponding time stamp(s).
NFL
Since the season has come to a close, there isn't much NFL news to cover. We started by discussing the Indianapolis Colts finally signing a Head Coach (00:10:34) and upcoming changes the Jacksonville Jaguars have planned (00:12:25). We wrapped things up by discussing the latest charges against the San Francisco 49ers LB Reuben Foster (00:14:58) and the scheduled 2018 NFL Hall of Fame game between the Chicago Bears and Baltimore Ravens (00:16:14).
NBA
Kicked off the NBA topic discussion by highlighting the latest in injury news (00:18:12) and pondering why it seems that injuries are on the rise which led to a random conversation about dimples. Once we got back on track, we discussed the biggest trades from the NBA Trade Deadline (00:24:29) and plugged the amazing article that THE Eric J. wrote analyzing those trades. We also proposed that the Miami Heat should change their current uniform set to the Miami Vice colorway and the Utah Jazz should adapt their City Jerseys as well.
Next, we briefly touched on free agents currently on the market that are top options to be signed (00:35:49). After that, we discussed Paul Pierce's jersey retirement and how the Celtics got blown out on "his day" (00:37:42) and whether it was disrespectful or not for Steve Kerr to let the players coach themselves (00:39:15). After discussing our Valentine's Day plays, we finished this segment up by discussing the upcoming All-Star Weekend (00:47:34) and if Ben Simmons or Khris Middleton was snubbed (00:51:18).
HEADING INTO OVERTIME
We cut on Facebook Live and then went to our TECKnical Foul Pod: Overtime Facebook group to respond to listener questions from the following:
KG: What are your thoughts on the Utah Jazz 10 game winning streak and their record? (00:54:07)

Neeezzy: At the NBA All-Star Break...who do you have as ROY and MVP so far? (00:56:13)

KG: Thoughts on the Green Bay Packers having the hardest NFL schedule this upcoming season? (00:57:43)

Cereal Sensi: Thoughts on certain states considering banning tackle football until kids are in high school? (00:58:46)

Jermell: No question, could you please Blow the Whistle on Robert Parish for outlandish comments about E-40 (Paul Pierce) being the greatest offensive Celtic ever (01:04:17)

Jonny Triumph: Who will get paid and who will get let go so the Bucks can avoid luxury tax? (01:05:33)

Beta Male: How about discussing the Boston Police Department honoring Black History Month with a Twitter tribute to...a rich white guy? (01:06:47)

Troy: What's the likelihood that the Packers cut Jordy Nelson or Randall Cobb and how could that strain Rodger's relationship with the team? (01:08:12)

KG: Thoughts on Brandon Jennings signing with the Wisconsin Herd? (01:13:01)
THE LAST POSSESSION
Quick hits on:
Yu Darvish signing with the Chicago Cubs for $126M/6yrs (01:15:46)

Ex-MLB pitcher Esteban Loaiza being caught ridin' dirty (01:18:56)

Upcoming sports shows and movies: Uncle Drew movie, Apple produced TV drama "Swagger" loosely based on KD's childhood, and LeBron's production company planned House Party reboot (01:20:16)

LaVar Ball saying that Lonzo won't resign with the Lakers unless the Lakers agree to sign all three Ball boys (01:22:45)

Rafael Nadal's upcoming return to tennis and how Serena Williams' return went (01:24:55)

Floyd Mayweather trolling Connor McGregor on Instagram (01:25:48)

WWE looking to have all PPV's dual branded after Wrestlemania (01:28:13)

Ivory being inducted into the WWE Hall-of-Fame (01:29:54)

Johnny Manziel working on his comeback (01:32:47)

Greg Oden entering into the Big 3's draft pool (01:34:48)
BLOW THE WHISTLE Two victims this week:
Eric decided he didn't want to do his anymore, so Camille called out the Trail Blazers fans who couldn't play tic-tac-toe (01:36:58)

Camille then went into her own Blow The Whistle by calling out Jacob Copeland's mom for her antics (01:37:32)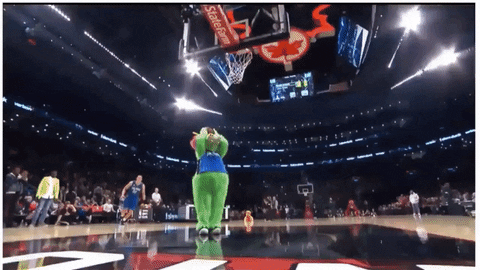 We went live on Instagram while reviewing the results of last week's #TECKTop5 poll that Ken won (01:40:17) before we dropped our #TECKTop5 best dunks from the NBA Dunk Contest (01:40:54). To drop your own #TECKTop5 or to vote on the poll, make sure that you are a member of our TECKnical Foul Pod: Overtime Facebook group.
OUTRO
(01:49:48) We wrapped things up by dropping our social media handles and saying goodbyes. Thanks for listening, remember to share the show with your friends, and check back in next week!